eSharings - Newsletter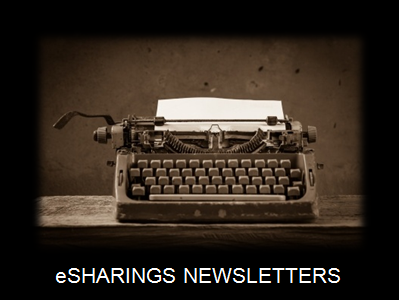 High Tech High Touch Solutions, Inc.'s newsletter offers:

♦ Key considerations contributing to personal and professional success
♦ Current insights and Objective advice
♦ Resources for service and support professionals
♦ Generations
♦ Technology considerations
♦ Industry events
♦ Culture and people considerations.
♦ Recommended books to read
♦ Loads of Internet resources

Clik or tap the subject to review:

♦
Text Messaging Etiquette: Are you fully present or presently texting?
♦
Are You Receiving Too Much Information and Feeling Overloaded?
♦
'Outsourced' movie tackles global issue with relatable comedy
♦
HOT Recession Consideration: Don't be Hasty and Outsource Without Doing the Proper Analysis
♦
Use Online Communities to Find Breakthrough Ideas

♦
Recommended Call Center books
♦
Ergonomic working conditions and options for offering modified work environments

♦
Service Desk and Call Center Quiz - What is the True Definition of First Call Resolution?
♦
Loads of miscellaneous resources including many on knowledge management.
♦
List of Call Management Systems
♦
Announcing Ivy's co-authored book "Success is a State of Mind"
♦
Miscellaneous resources including many on "Generations"
♦
High Touch Customer Service
♦
Overview of call center software, 2008 IT Salary and Skills Report plus other resources
♦
Working as a Virtual Employee - is it for you?
♦
Complimentary Offer: Access Useful Resources from Centerserve

♦
Industry Resources including a CRM evaluation guide and other useful items
♦
The best people to learn from are experienced industry peers
♦
The Nordstrom Way to Customer Service Excellence and other recommended readings
♦
Success is a state of mind and a positive attitude will drive you to succeed.
♦
Encourage success and tips to prevent you from de-motivating people
♦
Recommended Readings
♦
Are you stressed, maybe a little?
♦
22 Non-traditional stress reducers like using Oggz, Herbs and Calms to relax
♦
Do Whatever it Takes
♦
Call Center Podcasts, funny call center video clips
♦
More recommended readings
♦
Are You Still Wrapping Your Tires? There's always a better way.
♦
Resources for exhibitors and marketers
♦
Do you let your contact center and service desk staff access the Internet from their desktop? protect yourself from SPAM using Anonymizers.

♦
Speaker Highlight Ivy Meadors delivers: How to Apply traditional and Non-Traditional Leadership Techniques and How to Develop and Deliver Advanced Presentations from the Boardroom to the Platform

♦
Lions and Tigers and Bears, Oh My! How Service Desk and Contact Leaders Align with the Animal Kingdom.
♦
HI-PO Employees
♦
Speaker Highlight: Randy Celaya delivers Coaching Workshop: It's not about you! - Coaching for Results and Creating Value: The Financial Role of Support
♦
Why Help Desks / Service Desks Fail and Succeed
♦
Quest for Knowledge
♦
Conference on the Road - Events Delivered at Your Site
♦
Quotes to inspire in the Quest for Knowledge
♦
8 Key ways to Manage Stress
♦
What is Cyrillic SPAM? Do you get emails full of foreign characters?
♦
Inspirational Video that Shows How Never Giving up on Your Dreams is Worth the Commitment
♦
Speaker Highlight: Phil Eastman Keynotes at The 9th Annual Signature Customer Service and Support Professionals Conference - Prosci PCT Change Management Free Tool
♦
What's "Hot" for 2007 in the Contact Center and Help Desk industry
♦
The "Subconscious Secret" is how the Secret really works!
♦
New book recommendations
♦
Help Desk and Contact Center comedy video clips
♦
The Power of Influence of the handshake and the walk
♦
Influencing Service using The Butterfly Effect - Small Things Can Have Big Impacts
♦
Nautilus' Call Center Motivates with exercise equipment in their building
♦
Bring your pets to work and increase productivity and employee retention
♦
Argh! - I'm stressed out. (resources for a few de-stressors)
♦
Help Desk and Call Centers go to the movies (funny video clips; going to the movies as a team building exercise)

♦
Call protocols for distressed callers (i.e. suicide or bomb threat)
♦
Productivity in the Call Center
♦
How to calculate annual turnover
♦
How to reduce junk mail
♦
More valuable resources on managing change
♦
Change - 5 ways to deal with change, life change scale, change for good
♦
Ambition - A checklist of ideas to achieve your goals, and loads of resources on this topic.
♦
Stress management during a major storm or crisis and the value of call centers and help desks in a disaster.
♦
Are you ok with offshoring to countries that discriminate on race, religion and sex?
♦
Piñatas at staff meetings makes team building fun
♦
Manage procrastinating behaviors and reduce your workload
♦
Horses bobbing for apples teaches the value of finding a better way to do a task
♦
Four types of speeches - which is best for the point you are trying to make & tools for delivering advanced speeches
♦
Should Cell phones, PDAs and the Internet be Allowed in Call Centers?
♦
Cell phone and PDA etiquette
♦
The Frontline Should be Paid Six Figure Salaries
♦
What Horses Can Teach Us About Leadership
♦
Create a Fun Work Environment
♦
Why Top Performers Use Mentors and Coaches
♦
How to Reduce Bad Service Delivery by the Frontline
♦
Making your Help Desk and Call Center "Green"
♦
Help Desk and Call Center Funnies
♦
Eight Best Kept Secrets for Improving Workforce Productivity
♦
Considerations for Leading a Less Than Motivated Support Organization
• Stress in the Help Desk and Contact Center

♦
Encourage Customers and End Users to Open Emails
♦
VoIP Institute and VoIP Resources
♦
Top Customer Support Challenges
♦
Inspiring Others
♦
Developing Young Leaders
♦
A Call Center in Your Home / Work at Home Resources
♦
Digital Photos at Risk and Awareness Bracelets
♦
Help Desk History, Erlang Table, and Communities of Practice
♦
People Factor Resources
♦
What is First Call Resolution
♦
VoIP
♦
Embarking on the Change to VoIP
♦
Viewpoint: Knowledge Management
♦
Explore Your Options: Gain Optimal Value from Your Contact Center
♦
Change Management
♦
Are You Doing the Blog Yet?
♦
Viewpoint: Call Handling
♦
Explore Your Options: Embracing Change
♦
Be Fully Present and Focused
♦
Viewpoint: Offshoring
♦
Explore Your Options: What is the Driving Force that Motivates you?

We welcome your ideas and contributions to our newsletter, published worldwide.

Feel free to email us future topics you want to know about, to ask questions or share resources and ideas.

solutions4u@hthts.com